What Is SMAS? Understanding Your Facelift
2 Minute Read: 
A facelift can tighten and smooth out the face and neck contours to produce a more youthful appearance. Additionally, a facelift can also remove excess fat under the chin and sagging skin.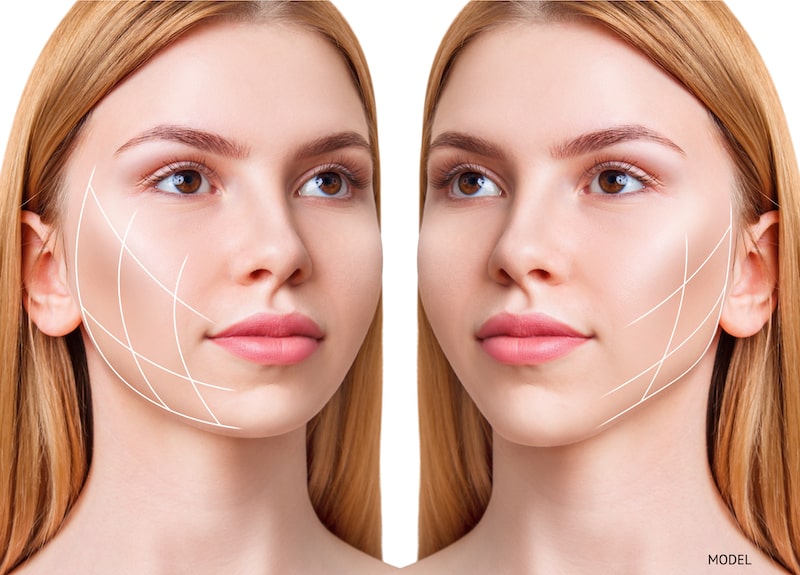 Facelifts are a popular option among individuals who believe they are starting to look older than they feel and want to recapture their youth. Dr. Robert J. Knowling performs facelift surgery using the SMAS technique. 
In recent years, more and more patients prefer the SMAS technique when choosing a facelift. Keep reading to find out the benefits of the SMAS facelift technique.
What Is SMAS?
Your face has a muscle that naturally drops with age. The scientific term for this muscle is the Superficial MusculoAponeurotic System (SMAS). When the SMAS loosens, it starts to sink. This results in facial laxity, which can create more prominent jowls and deep lines and folds. 
Unfortunately, these features can significantly age an individual.
What Is the SMAS Facelift Technique?
A typical facelift lifts the skin off of the underlying facial muscles. The SMAS facelift technique ensures that the cheek mass is suspended and secured without separating the skin from the subcutaneous mass. Essentially, Dr. Knowling goes underneath the SMAS muscles to lift and tighten them.
The SMAS facelift provides a younger, firmer, and smoother-looking face for the patient. Patients often opt for the SMAS technique because the results are more natural looking than a standard facelift. This is ideal for patients wanting to avoid the dreaded windblown look.
Can I Book a SMAS Facelift With Any Plastic Surgeon?
As the SMAS facelift technique requires the surgeon to go deeper than a typical facelift, it's a delicate procedure. It's crucial to only schedule a SMAS facelift with an experienced doctor who specializes in this technique.
Dr. Robert J. Knowling specializes in the SMAS technique and has been performing this procedure for years. You can trust that his years of experience in this field will provide you with natural, younger-looking results.
How Long Does SMAS Facelift Results Last?
A SMAS facelift can last several years. However, the exact time range will depend on various factors, including how you take care of your skin, genetics, lifestyle, and the natural aging process.
Interested in Learning More About the SMAS Facelift?
Are you ready to find out if a SMAS facelift is right for you? Book an appointment with Dr. Knowling, and he will gladly answer any questions or concerns you may have about the procedure. Dr. Knowling can also clarify if you are a good candidate for a SMAS facelift and if it'll provide the results you're looking for.
To schedule a consultation, call (256) 881-2220 or fill out this online form.