Tummy Tuck (Abdominoplasty) in Huntsville, AL
Tummy tuck surgery, also known as "abdominoplasty", is a procedure that produces a flatter and more slender abdomen by removing excess skin and fat.  This procedure can also tighten stretched abdominal muscles to achieve a more toned midsection.
---
Do I need a tummy tuck?
If you answer "yes" to any of the following questions, a tummy tuck may be right for you:
Are diet and exercises unable to achieve the abdominal appearance you desire?
Do you have excess fat and hanging skin following weight loss or pregnancy?
Does your abdomen have a loss of skin elasticity or diastasis recti (stretched or separated abdominal muscles) due to pregnancy or aging?
Do you want to remove unsightly skin and fat deposits, as well as properly align your abdominal muscles, to produce a more flattering appearance?
How can a tummy tuck help?
Tighten Abdominal Muscles
Pregnancy, natural aging, and weight gain can cause the abdominal muscles to become stretched and separated.  These loose muscles often cause the abdomen to permanently protrude from the body, and it is extremely difficult to completely repair these muscles through exercise.  After the skin and underlying tissues are separated from the abdominal wall, your abdominal muscles are tightened to improve definition and shape in the midsection.
Remove Stretch Marks
Weight gain and pregnancy are nearly always accompanied by stretch marks as the skin expands.  Stretch marks that appear on the skin of the lower abdomen are eliminated as this excess skin is removed.
Eliminate Stubborn Fat
Patients who have achieved a healthy weight are often left with areas of fat deposits that are difficult to eliminate through diet and exercise alone.  Liposuction can be performed during the tummy tuck procedure to remove this stubborn fat and produce a more slender appearance.
Improved Confidence
Sagging skin, excess fat and weak muscles in the abdominal region can cause embarrassment and detract from a person's self-confidence.  Tummy tuck surgery eliminates these problems to produce a flatter and more attractive abdominal area that you won't be afraid to show off.
---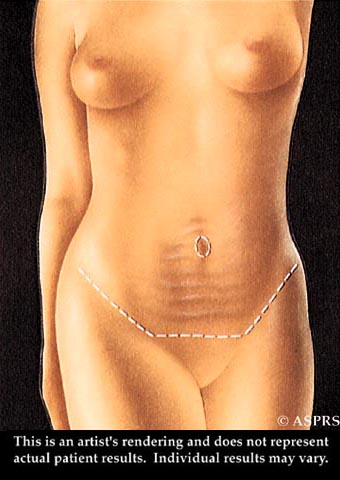 An incision just above the pubic area is used to remove excess skin and fat from the middle and lower abdomen.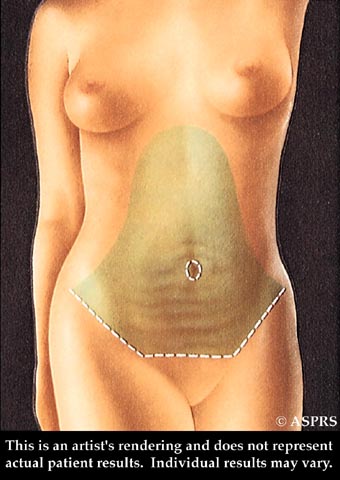 Skin is separated from the abdominal wall all the way up to the ribs.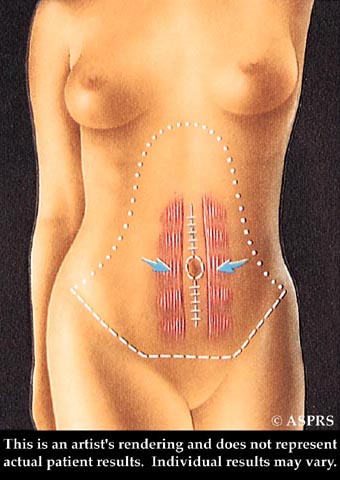 The surgeon draws underlying muscle and tissue together and stitches them, thereby narrowing the waistline and strengthening the abdominal wall.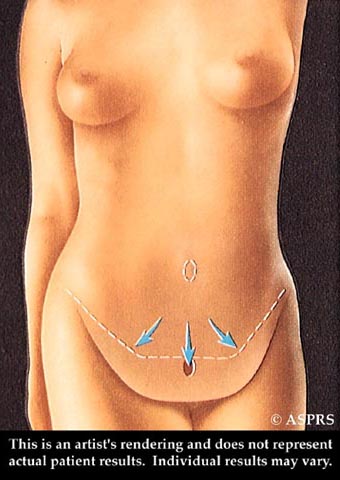 Abdominal skin is drawn down and excess is removed. With complete abdominoplasty, a new opening is cut for the navel. Both incisions are stitched closed.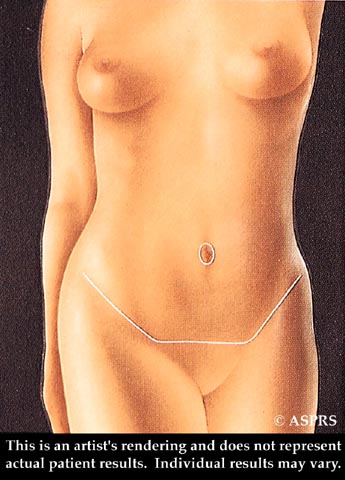 After surgery the patient has flatter, trimmer abdomen. Scars are permanent, but will fade with time.
---
---
Have additional questions about the Tummy Tuck (Abdominoplasty) in Huntsville, AL procedure? Schedule a Consultation with Dr. Knowling for further information.