Nose Surgery (Rhinoplasty) in Huntsville, AL
Nose surgery also known as "rhinoplasty" is a popular surgical procedure designed to aesthetically enhance the size and shape of the nose and/or correct breathing problems associated with the nasal passage.
As the central feature of the face, the nose plays a significant role in determining overall facial harmony. Rhinoplasty helps create a nose that is in balance with the rest of the face by correcting the unsatisfactory results of genetic deformities or traumatic nasal injuries.
How Can Rhinoplasty Improve My Nose?
Rhinoplasty is one of the most popular procedures in all of plastic surgery because of its ability to enhance facial harmony. A well balanced and aesthetically proportionate nose will enhance your appearance and increase your confidence. Rhinoplasty can also alleviate problems associated with nasal breathing.
When formulating his operative plan, Dr. Knowling has an appreciation for the patients' anatomy and their aesthetic concerns. Cosmetic or reconstructive nasal surgery can effectively achieve the following:
Reduce the overall size of the nose
Smooth out bumps and/or depressions on the bridge of the nose
Narrow the bridge of the nose
Change the size or shape of the tip of the nose
Widen or narrow the size of the nostrils
Adjust the angle between the nose and upper lip
Straighten the septum to improve breathing
How Is Rhinoplasty Performed?
Open Rhinoplasty
Performed under general anesthesia
Incision is made across the columella (between the nasal openings)
Allows the most visibility for Dr. Knowling during the procedure
Alterations that improve nasal breathing can be performed at the time of cosmetic rhinoplasty (placement of nasal spreader grafts), and is covered by some insurance plans
Closed Rhinoplasty
Performed under either intravenous sedation or general anesthesia
Incisions are made on the inside of the nose
Shorter surgical and recovery time
How Long to Recover From Rhinoplasty?
Rhinoplasty recovery is a process. Most patients will need about one week of downtime to recover from rhinoplasty. At this time, they generally feel good enough to return to work or school; however, there may still be some bruising around the nose and eyes. Strenuous exercises and physical activities should be avoided until after Dr. Knowling determines your nose has healed properly at a follow-up appointment.
While the external bruising and swelling should subside within a few weeks, internal swelling will be present for much longer (from six months to one year). Fortunately, the only people to know this will be yourself and your plastic surgeon.
When Will I See My Nose Surgery Results?
The results of your nose surgery will become more evident as swelling goes down over the coming weeks and months. It may take up to a year to see the final results of your rhinoplasty.
How Long Does a Rhinoplasty Last?
Rhinoplasty is considered to be a permanent procedure as your results will not revert to the nose you once had. Patients should remember that their noses, like the rest of their faces, will continue to age and some
How Much Is Rhinoplasty in Huntsville, AL?
Your rhinoplasty is tailored to your specific needs. Unfortunately, because of that, it is impossible to predict your rhinoplasty cost until after you have met with Dr. Knowling for a consultation. Nose surgery cost is affected by many factors, including the techniques used, anesthesia, facility fees, geographical location, and surgeon's fees.
Dr. Knowling and his team will provide you with an accurate cost estimate once a surgical plan has been established. Financing options are available.
Does Insurance Cover Rhinoplasty?
Because rhinoplasty is most often chosen for aesthetic purposes, insurance companies view it as an elective procedure, which is not covered. However, if you are undergoing this procedure after a facial injury that has resulted in significant breathing and functional difficulties, there may be a chance that your insurance will contribute. This is why it is important to reach out to your insurance company to see if they will help financially.
---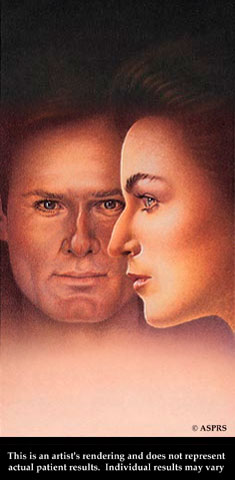 Rhinoplasty can be performed to meet aesthetic goals or for reconstructive purposes – to correct birth defects or breathing problems.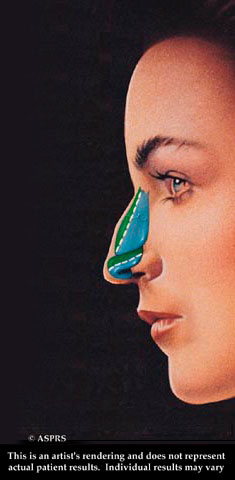 Incisions are made inside the nostrils or at the base of the nose, providing access to the cartilage and bone, which can then be sculpted into shape.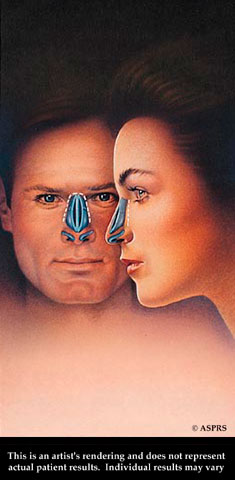 The surgeon removes a hump using a chisel or a rasp, then brings the nasal bones together to form a narrower bridge. Cartilage is trimmed to reshape the tip of the nose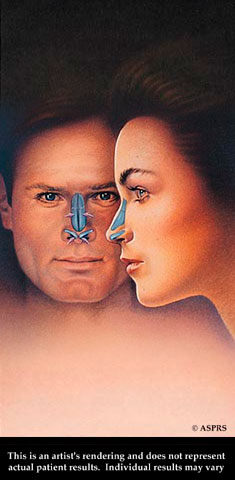 The surgeon removes a hump using a chisel or a rasp, then brings the nasal bones together to form a narrower bridge. Cartilage is trimmed to reshape the tip of the nose.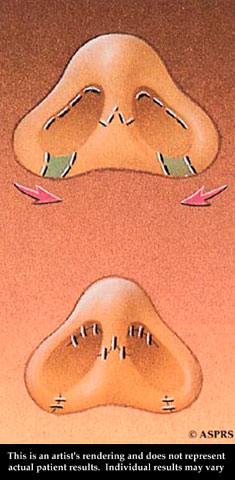 If the nostrils are too wide, the surgeon can remove small wedges of skin from their base, bringing them closer together.
To improve the nasal airway, the shape of position of the septum may be altered. Or, the deviated portion of the septum may be partially removed.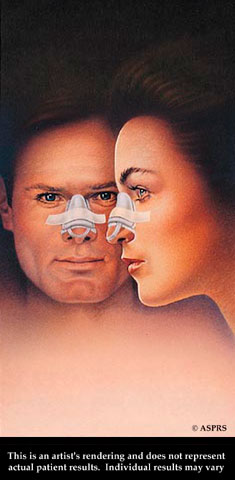 A splint made of tape and an overlay of plastic, metal, or plaster is applied to help the bone and cartilage of the nose maintain their new shape.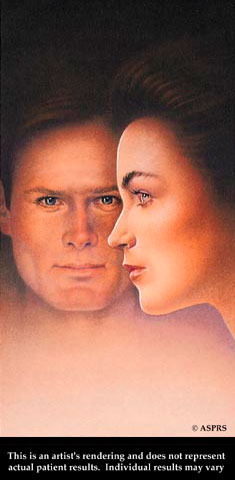 After surgery, the patient has a straighter bridge, a well defined nasal tip, and an improved angle between the nose and upper lip.
---
---
Have additional questions about the Nose Surgery (Rhinoplasty) in Huntsville, AL procedure? Schedule a Consultation with Dr. Knowling for further information.