Top 5 Questions to Ask Before Your Plastic Surgery
The selection of your surgeon is one of the most important aspects of your plastic surgery journey. Not only are you choosing the hands in which the quality of your results will lie, but you are also selecting the person that will be responsible for your safety.
Patients have many questions about plastic surgery and their treatment process. While the only way to answer all of these questions is with an in-person consultation with Dr. Knowling, we have compiled a list of 5 of the most common questions that you should be asking before undergoing surgery.
1. Why Is it Important to Choose a Board-Certified Plastic Surgeon?
While education and training are of utmost importance in the selection of your surgeon, they are not the only factors that should be considered. Board certification is not something to overlook. Only plastic surgeons who have gone through rigorous testing are certified by the American Board of Plastic Surgery (ABPS). This certification means that they graduated from an accredited medical school, have three years of training in general surgery and two in plastic surgery, have passed comprehensive oral and written evaluations, adhere to a strict code of ethics, and have demonstrated their knowledge and skills in cosmetic and reconstructive procedures. Becoming certified by the ABPS is difficult, and surgeons are required to maintain that certification by completing yearly medical education courses and examinations. Surgeons that are board-certified by the ABPS are members of the American Society of Plastic Surgeons.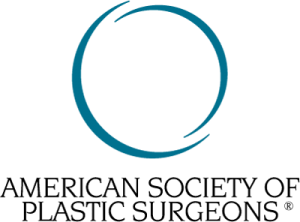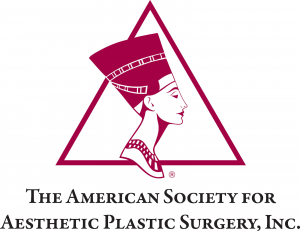 2. How Can I Tell if a Surgeon Is Board Certified?
You can verify that the American Board of Plastic Surgery certifies your surgeon on the ABPS website. This is a quick and straightforward step that will help you to feel confident in your decision.
3. What Is the Difference Between a Cosmetic Surgeon and Plastic Surgeon?
Although they are often used interchangeably, plastic surgeons and cosmetic surgeons are not the same. While many plastic surgeons choose to focus on cosmetic surgery in their practices, the training and level of skill between these specialties are not comparable. Plastic surgeons are required to undergo more extensive education, and they are trained in both cosmetic and reconstructive procedures. Cosmetic surgeons are not necessarily trained in general surgery, and may not have the same certifications or skills as a plastic surgeon.
4. Why Do Plastic Surgery Prices Vary So Much?
Researching plastic surgery for the price is often a dead-end search. Plastic surgery prices vary significantly, even when the procedures are offered in the same city. The total cost of your procedure factors in geographical location, pre-surgical tests, facility fees, anesthesia, techniques used, post-surgical dressings and medications, and the surgeon's fees. Surgeon's fees vary depending on the surgeon's training, experience, and skill.
5. How Familiar Is the Surgeon With This Procedure?
While plastic surgeons are trained in multiple surgeries, some are exceptionally skilled in specifically one or two procedures. If you are looking for a facelift, you want to be sure that your surgeon feels confident and comfortable in their ability to perform your facelift. The same goes for breast augmentation, breast reduction, and tummy tuck.
Bonus Question: Can I See Before and After Photos?
One of the best ways to know if a specific surgeon is right for you is to look through their photo gallery. Patient before and after photos will give you an idea of the surgeon's skill, understanding of the procedure, and dedication to excellence. They will also provide you with realistic expectations for your treatment. Plastic surgeons combine the latest surgical advancements and techniques with an artistic eye to enhance your natural beauty.
If you are looking for plastic surgery near you, contact Dr. Knowling by calling (256) 881-2220 or by filling out our online contact form. Dr. Knowling is a board-certified plastic surgeon and a member of the American Society for Plastic Surgeons, the Alabama Society of Plastic and Reconstructive Surgeons, the American Medical Association, and the Fellowship of the American College of Surgeons.