Am I Paying the Right Amount for My Breast Augmentation?
3 Minute Read: 
Many women seriously consider enhancing their breasts with implants, and the first step toward breast augmentation for many is determining if it can fit into your budget. Even though cost should never be a deciding factor when it comes to plastic surgery, it often is a contributing one.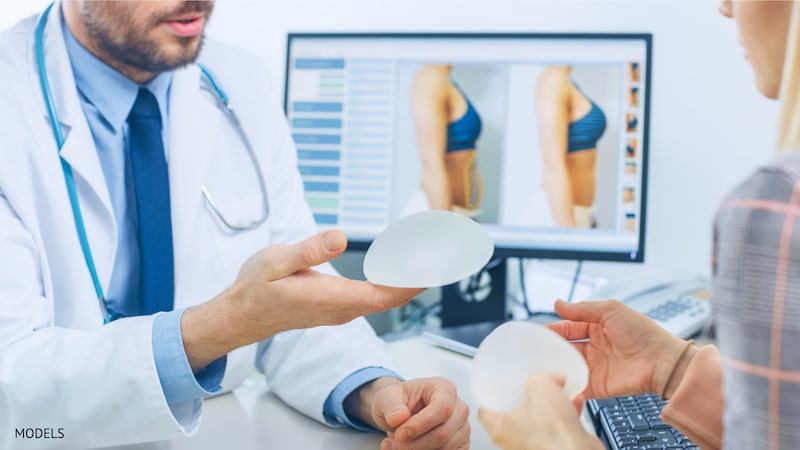 When starting research on breast augmentation cost, it might be a little confusing. Costs can vary widely, even among physicians in the same area. Some of the differences in pricing have to do with the types of implants selected.
But what else contributes to the price?
What Factors Impact the Cost of Breast Augmentation?
The cost of breast augmentation depends on the type of implant chosen, physician, facility charges, and other variables.
Selecting Your Implant
Every body type is different, which means that the type of implant that worked for one person may not be the best choice for another. It is important to be upfront with Dr. Knowling to determine your specific needs.
Implant selection is the biggest variable in breast augmentation cost. Women have many options, and all of these come with a different price tag.
Silicone implants

: Silicone implants feel natural and are the standard choice for many women.

Saline implants

: These implants are filled with sterile salt water.

Saline options are usually less expensive than their silicone counterparts.

Smooth implants

: This choice offers a softer and more natural appearance and feel. The implant can move more naturally within the pocket where it resides—the same way natural breast tissue can move.

Textured implants

: Textured implants are more stable or less likely to move within the pocket because the scar tissue inside the breast adheres to the textured surface.

Round implants

: This choice is spherical in shape and can make the breasts appear fuller and higher.

Anatomical implants

: These implants have a teardrop shape that mimics the shape of natural breast tissue.

These implants have a textured surface to ensure they do not rotate in the breast pocket.
In general, the more tailored and specific an implant is, the more it will cost.
Dr. Knowling uses Mentor® implants at his Huntsville, Alabama, practice.
Additional Cost Factors
Outside of the type of implant you choose, there will be other considerations. 
Some of these additional factors include:
Anesthesia costs

: Anesthesia should be administered by a trained and certified anesthesiologist.

Facility fees

: Is the surgery being performed at a hospital or a surgery center?
Geographical area

: Breast augmentation simply costs more in particular areas of the country.
Surgeon fees

: This fee depends on the surgeon's expertise, board certification, and techniques. For instance, is the surgeon only there to insert the implant? Or, will they be there from the first cut to the last stitch. You can't assume that the surgeon you choose will be there for your entire procedure. This is why it is important to ask questions during the consultation.

Dr. Knowling believes in being in the OR at all times for your surgery and will be the only one performing your operation.

  
Follow-up care

: There are additional costs for bandages, medications, and follow-up visits. These visits are essential to the recovery process as they ensure that healing progresses the way it should.
Are You Considering Breast Augmentation?
Dr. Knowling is a board-certified plastic surgeon and a member in good standing with the ASPS. Schedule a consultation to discuss your options today.
Find out more through our website by calling (256) 881-2220 or filling out our online contact form.