Am I in Danger? What You Should Know About BIA-ALCL and Breast Implant Recalls
3 Minute Read: 
Women choose breast augmentation to enhance their breasts' size and shape and, in turn, their confidence. All-in-all, breast augmentation is an incredibly safe and predictable procedure, one where risks are rare and satisfaction is high.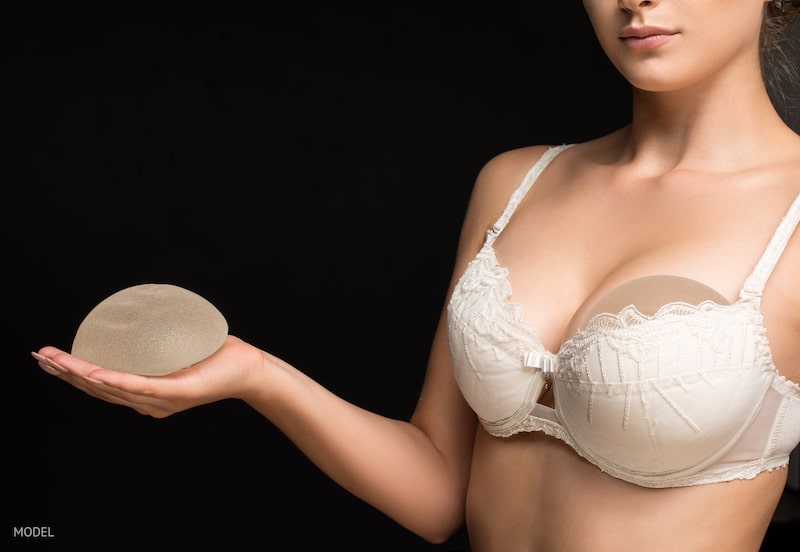 Unfortunately, even though breast implants are entirely reliable, there is slight room for complications. One of these potential complications is BIA-ALCL, a form of lymphatic cancer that can develop in the scar tissue surrounding breast implants. 
Although fewer than 10 percent of patients get BIA-ALCL, it is still a concern that forced the FDA to request companies to recall rough-textured breast implants in 2019. 
If you are considering getting breast implants, it is essential to learn about the risks and ensure your choice of implants are right for you. Similarly, if you have implants and are concerned, you should be aware of all of your options, one of which is breast implant removal for recalled implants.
What Should I Know About BIA-ALCL?
BIA-ALCL is an acronym for breast implant-associated anaplastic large cell lymphoma, a rare cancer of the immune system caused by some textured implants. BIA-ALCL isn't breast cancer, but rather a slow immune system cancer that can be treated by removing the implant and scar tissue. It is a T-cell lymphoma that develops when textured (rough) breast implants scar the tissues around them. While slow, the lymphoma can progress to the lymph nodes near the breasts.
Who Is at Risk of BIA-ALCL?
As of August 2020, there were 733 confirmed BIA-ALCL cases worldwide, which seems like an extremely small number when considering the estimated 10 million women who have breast implants. However, concern is just that, and when it comes to your health, concern is always warranted.
If you have breast implants, particularly the textured type, it is vital to assess your risk of developing BIA-ALCL. According to the FDA, the cancer's prevalence ranges from one in 1000 to one in 30,000 among those with textured implants. Anyone with rough implants can develop lymphoma; however, very few do, and you can monitor for early signs to get early treatment.
Signs of BIA-ALCL Include:
Breast size or shape changes

Lumps in the breasts

Swelling or fluid accumulation in the chest area

Unexplained breast enlargement

Redness
What Are My Options if I Already Have Textured Implants?
If you already have textured implants, especially from one of the recalled brands, you have several options.
First, you can take the wait-and-see approach. BIA-ALCL is very rare, and there is a significant chance that you will never experience any related complications. Of course, it is essential to be aware of any changes or pain in your breasts, as this can be a sign of problem, both with your implants and natural tissue. 
Other options you have are to remove your implants permanently or replace them with non-textured implants. According to the FDA and most plastic surgeons, including Dr. Knowling, removal is not required and may or may not be the best choice if you are not experiencing complications. Essentially, this option may force you to undergo additional surgery to replace a completely healthy implant.
Should you choose permanent removal, you may also want to consider breast lift surgery to address premature breast sagging after the implants are removed.
Interested in Learning More?
Being aware of your breast implants is critical. If you start to experience any unexplainable changes to your implants, contact Dr. Knowling right away. 
Call us at (256) 881-2220 to find out more about BIA-ALCL and your options, or fill out our online form to get help from our support team.